At the end of October 2023, a Vietnamese customer received a methanol burner manufactured by BNTET burner manufacturer. The customer immediately carried out an ignition test after receiving it. The burner ignited successfully. No technical difficulties were encountered during the ignition process. The operation was simple and convenient, and the flame control was also perfect.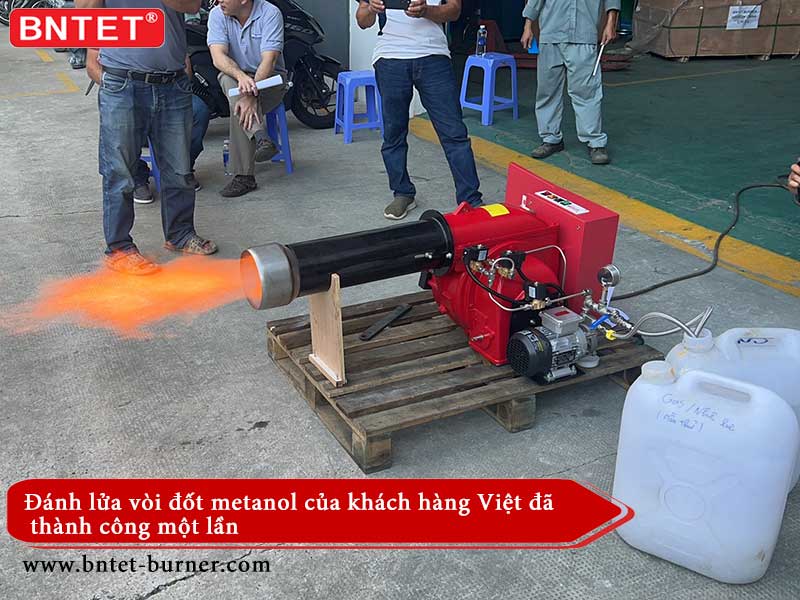 CLICK HERE TO SEE THE VIDEO OF METHANOL BURNER↑
Methanol burner is a burner that uses methanol as fuel. Methanol has a high calorific value, its fuel cost is lower than that of gas, and it is low-noise and environmentally friendly, making it a good choice for energy conservation and environmental protection.
This time, the Vietnamese customer chose the methanol burner. Firstly, it valued the cost advantage of methanol fuel. Secondly, the customer had its own patented formula, which can generate high-efficiency methanol through 79% methanol + 20% water + 1% patented blending agent. fuel, further reducing combustion costs. Interested customers can contact us for further product details.