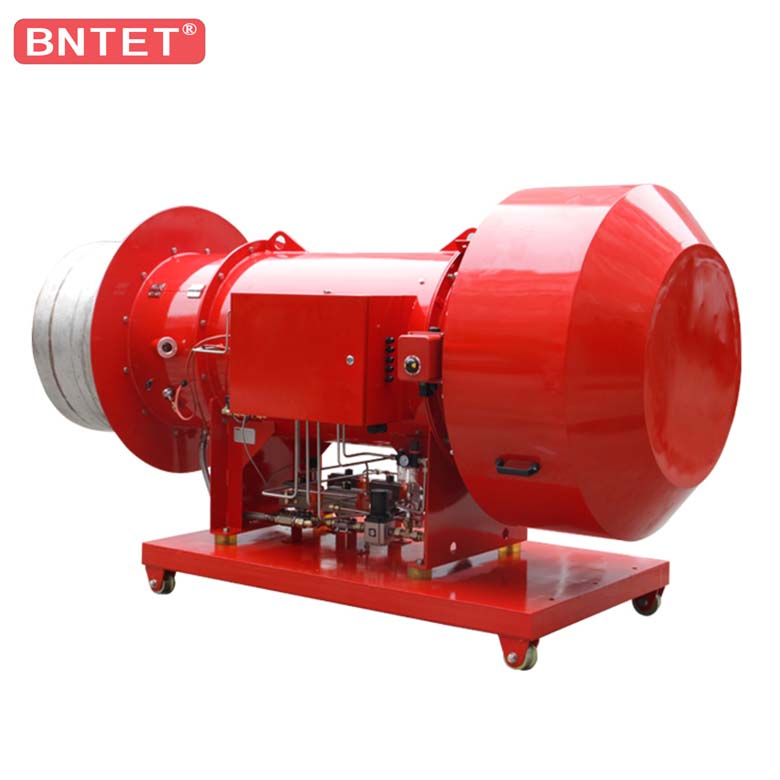 Asphalt plant burners can use light oil, heavy oil, natural gas, and pulverized coal as fuel. We have a variety of models to choose from! We have 20 years of experience in the manufacture of burners, we produce customized according to customer needs for asphalt plant burners!
BNB Series asphalt mixing plant burner can measure and keep the real gas flow in stable state automaticly. System cab keep the air/gas sacale in suitble range and control combustion state digitally. The air supply will not rely on the open of valve, but due to the real gas flow. When gas pressure changed, system can auto adjust valve open to fit, so the wide wave range pressure of gas supply can be allowed.

BNB Series asphalt mixing plant burners, can switch oil and gas easily, BNB Series burners can adjust gas flow when the gas pressure waves in 15 percent. The advantage of the burner are low requirement, low malfunction rate, low noise, low pollution, long life.
Also have low high adjust scale range, high save energe, high safety, high intellgence, high temperature control precision.