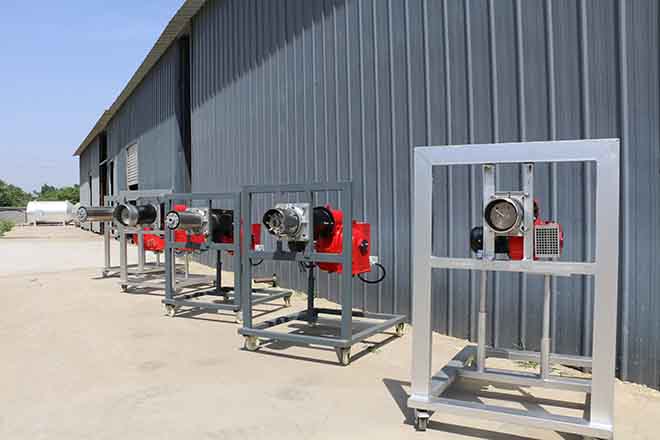 Description of Industrial Gas Burners
Industrial burner is a device that converts heat energy by burning a gas through a chemical reaction method—that is, air and fuel are mixed in a proper ratio through a premixing device to fully burn!

FUEL:Natural Gas, LPG, Coal Gas, Biogas, etc.
APPLICATION:textiles, boilers, cement, asphalt mixing plants, mechanical engineering and heavy construction

| | |
| --- | --- |
| BRAND | Parts of Our Industrial Gas Burners |
| SIEMENS | Program Controller, Servo Motor, Valve Combination. |
| DUNGS | Valve Combination, Air Pressure Switch. |
| SIEMENS | Ignition Transformer. |

1. Gas-fired burner.
2. Two-stage sliding/modulating working.
3. Air-gas mixing at blast-pipe.
4. Ability to obtain optimal combustion values by regulating combustion air and blast-pipe.
5. The hinge connection, can be opened naturally.
6. Maintenance facilitated by the fact that the atomisation unit can be removed without having to remove the burner from the boiler.
7. Two stage Minimum and maximum air flow regulation for first and second stage by means of electric servomotor with pause closure of gate to prevent any heat dispersion to flue.
8. Sliding/modulating The servo motor which fixed with a cam can adjust the consumption for fuel and air.
9. One flange and one insulating seal for boiler fastening.10.Combustion air intake with air flow adjustment device.11. Sliding boiler coupling flange to adapt to head protrusion of the various types of boilers.
12. Three-phase electric motor to run fan.
13.Flame presence check by ionisation electrode.
14. Electrical plant protection rating IP40.



Data of Industrial Gas Burners: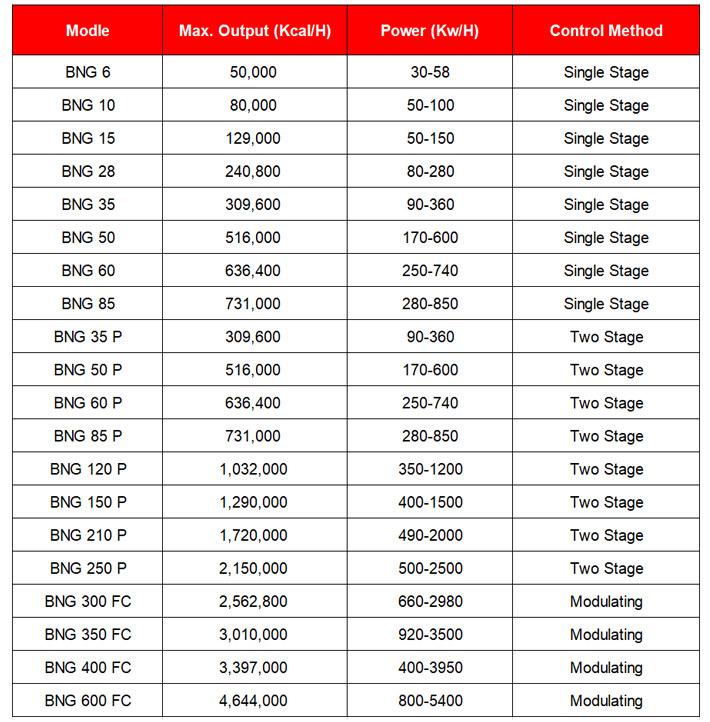 Package of Product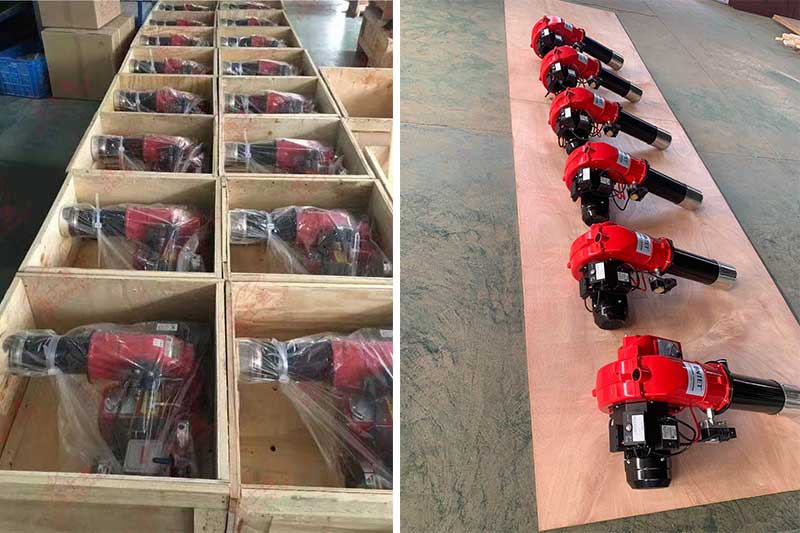 Our service
1. Provide online chat service on weekdays
2. Provide email reply within 24 hours
3. Provide online technical guidance
4. Warranty service
5. Spare parts maintenance update service
6. Engineer professional customization service
Our Boiler Burner Case: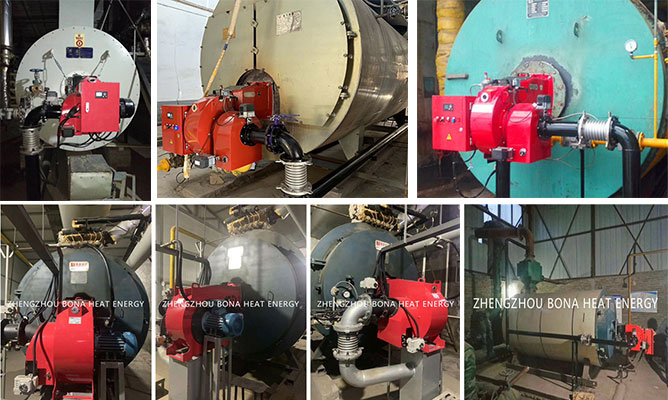 Product Display: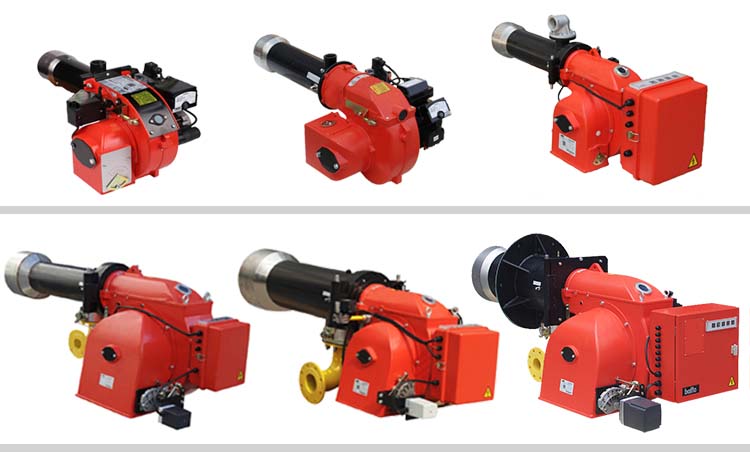 Application of Our One/Two Stage, Modulating Industrial Gas Burners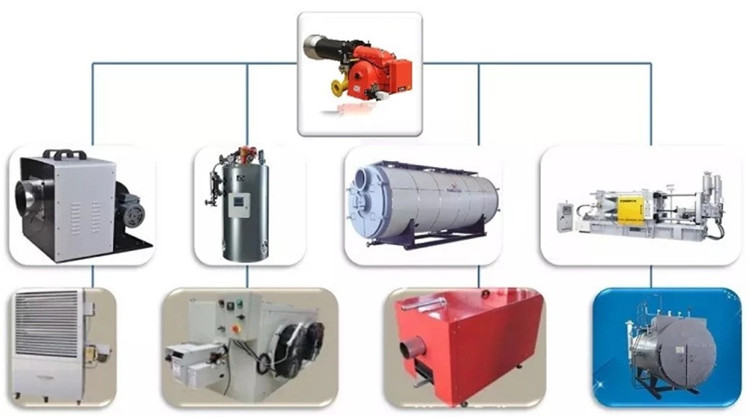 We are a team of experienced for 20 years, innovative, and efficient gas burner manufacturers. Right from conceptualizing the manufacturing process and creating designs to delivering the final product, we will extend professional support throughout the project. Gas and fuel burners play a vital role in the industrial combustion process.
They are more than just instruments and are critical to performing a multitude of industrial operations. Quite naturally, you will need top-quality burners that belong to topmost quality standards. Here are some specifications that will compel you to choose our industrial gas burners
Dual and mono bloc offering unmatched flexibility
Effective and complete combustion of CNG, LPG, and PNG
Suited for continuous combustion and back-to-back operations
High output capacity with zero reductions
Fully automated with multiple-stage operability
Easily installable and easy-to-use
Compact and strategic dimensions
Irrespective of your combustion needs, you can opt for our fuel burners. We manufacture them in such a way that they are suited to fulfill diverse industrial requirements.
Certificates of Patent: