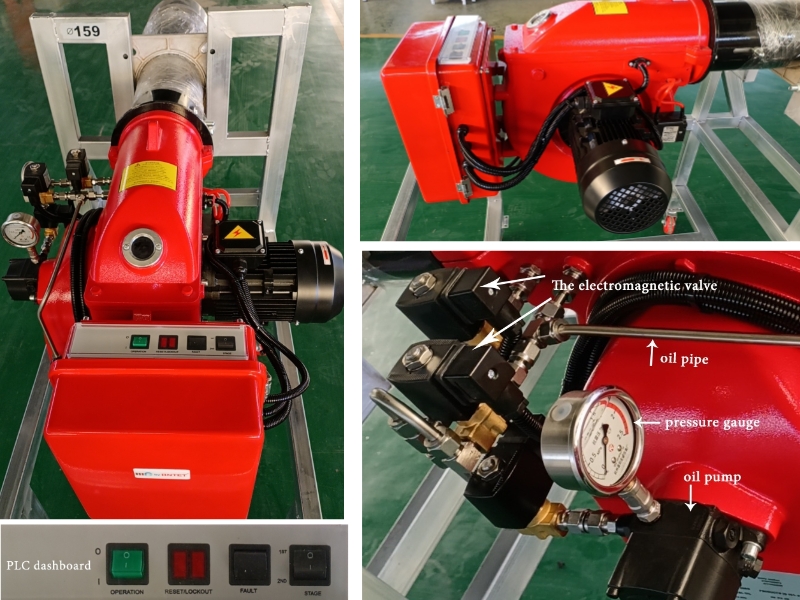 Iraqi customers purchased Light Oil Burner BNL 75/100 DSG for use in dryers.
The heat source of the drum dryer comes from the combustion device and adopts the downstream heating method. Therefore, the materials that need to be dried slip into the cylinder from the feed box and are pushed backward by the spiral lifting plate. The combustion device of this dryer is provided by our company.
BNTET burner focuses on various combustion devices, especially industrial burners such as oil burners. It has many years of experience and its products are exported to all over the world. It can professionally customize various non-standardized burners with reasonable costs and mature technology.