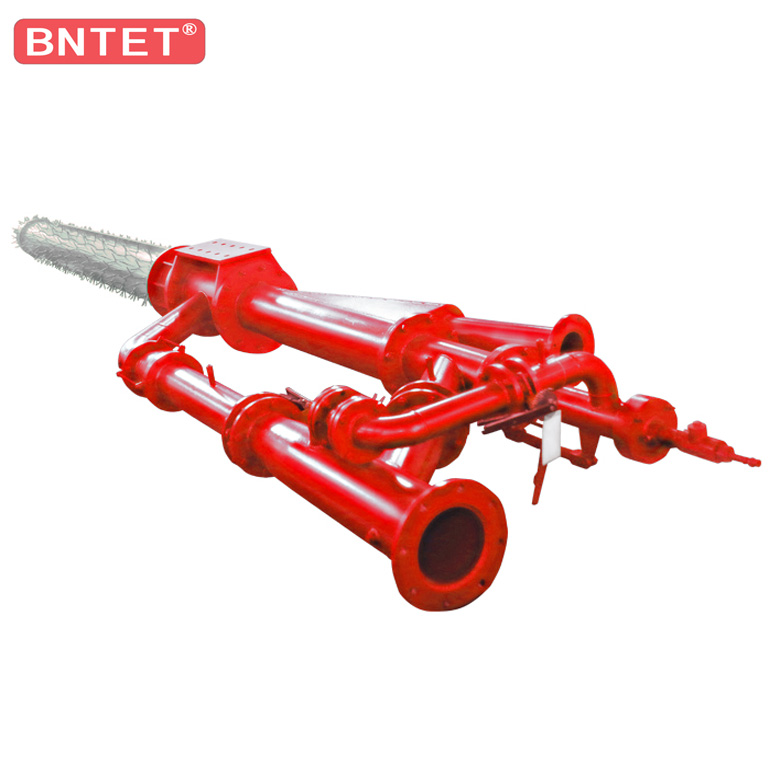 Description of pulverized coal kiln burner:
Rotary kiln burners are also called multi-channel burners, three-channel burners, and four-channel burners.
Rotary kiln burners are suitable for fuel pulverized coal, blue coal, natural gas, liquefied gas, coal gas, light oil, heavy oil, residual oil , Mixed oil, etc.

BNRK Series Pulverized Coal Type Cement & Rotary Kiln Burner:
Power Range: 200 ~ 20000kW
Single Burner Adaptation: 500 ~ 10000Ton/Day Production Line
Rotary kiln burner Applicable fuel
: Pulverized coal, semi-coke, rice bran, wood flour, biomass particles. It can be designed for Dual Fuel Type, pulverized coal & natural gas, pulverized coal & diesel.
---
Working principle of pulverized coal kiln burner:
The working principle of the pulverized coal burner is that the pulverized coal is carried by the airflow and ejected from the fuel pipe at a certain diffusion angle.
The combustion-supporting wind on the outer side transmits a relatively high momentum and moment of momentum.
The swirling wind on the inner side and the ejected coal
The mixing of the powder airflow spirals forward at high speed and meets the high-speed axial air jet; the insertion of the axial air jet further enhances the mixing of coal and wind (including the surrounding secondary air), and can adjust the degree of flame divergence.
The length and thickness of the flame can be adjusted as required to achieve the required flame shape;
The role of the central wind is to promote the combustion of a small amount of fuel and CO in the central part, so that the combustion is more complete, and it acts as a steady flow, and finally forms a stable combustion flame .

---
Application of pulverized coal kiln burner:
Rotary kiln burner Mainly used in: Cement kilns, pellet kilns, lime kilns, lithium kilns, magnesia kilns, alumina kilns, chromium salt kilns, beneficiation kiln and other kilns in building materials, metallurgy, chemical industry, electric power and other industries.
According to the technological requirements, it can be designed as two-channel, three-channel, four-channel and five-channel burners.
---
Display of pulverized coal kiln burner: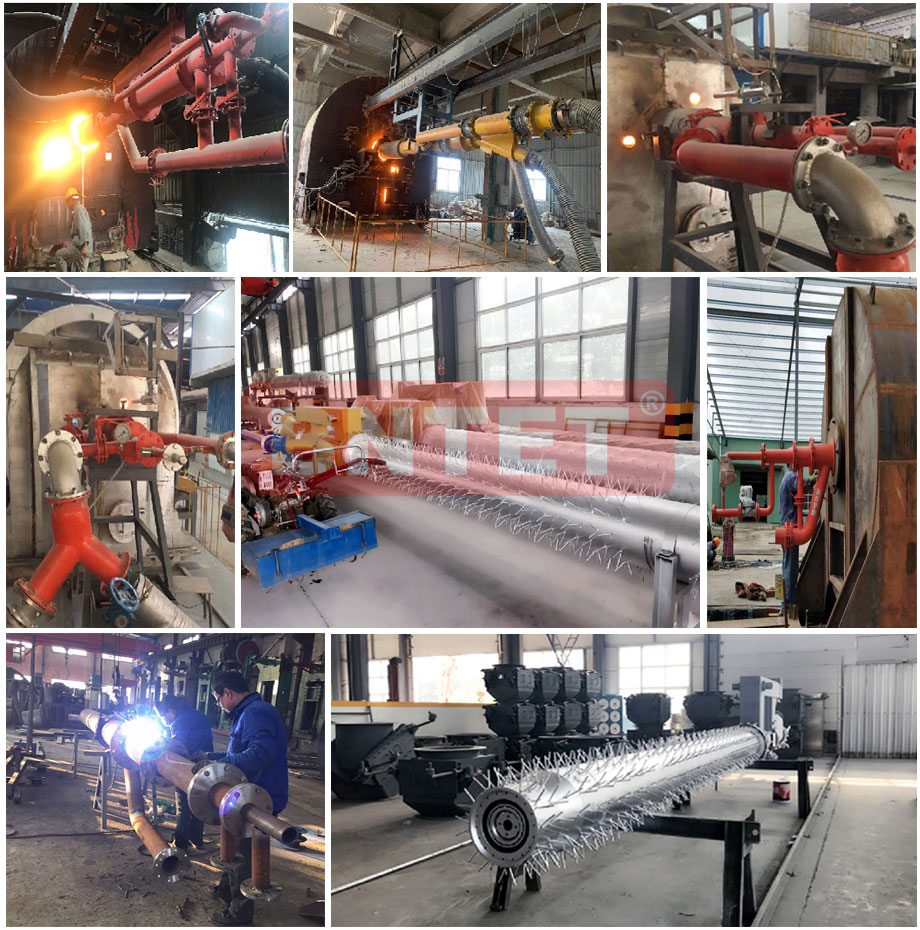 Technical parameters of rotary kiln burner: